Full-Time

Mechanical Engineer – Beyond Design (SolidWorks, Creo)
Beyond Design – Posted by joballiance – Chicago, Illinois, United States
NOTE: This job listing has expired and may no longer be relevant!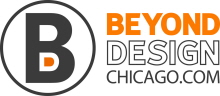 Job Description
As a Mechanical Engineer, you will provide engineering solutions to Beyond Design's wide and varied customer base. You will study the customer's specifications and lead the engineering team to provide solutions that fit the customer's needs. You will take into account the customer specific requirements including tooling details with manufacturing processes and cost constraints. The solutions will be based on sound electromechanical principals. These solutions need to be communicated and reviewed with the customers and align with Beyond Design's company principals. To provide these solutions, you will need to keep up to date with technology trends, modern manufacturing techniques, new materials, and various prototyping techniques. You will provide engineering leadership and support to the Industrial Design team.
You will be responsible for formulating project strategies, establishing goals, setting up procedures, tests, schedules, deadlines and other processes to complete projects. You will use relevant information and individual judgment to determine whether events or processes comply with laws, regulations, or standards. You should have strong appreciation for judging the quality of products, services, or people.
Your job responsibilities will include leading all aspects of assigned projects and will include: product research, creative idea generation, mechanical exploration, CAD development, FEA and documentation for manufacturing. This includes specifying materials, manufacturing processes, creating detailed drawings with tolerancing, specifying sourced parts, drawings and other critical specifications. You will be responsible for the development of assembly strategies, material recommendations, manufacturing processes, part tolerances, and quality control. You will be responsible for leading the development team through mechanical engineering concept development with functional prototypes for testing and feasibility.
You will have exposure to clients and must have strong presentation skills with confidence and substance. This position requires attendance at client meetings for assigned projects as well as future client prospects where engineering is required. You will be asked to provide your input to support and continue to improve workflows and processes.
Your responsibilities will be divided into the following:
Pre-Sales & Client Presentations: 5%
Project Strategy & Management: 10%
Concept Development: 25%
CAD Development & ME: 60%
Demonstrates The Following:
o Strong analytical and problem solving skills paired with experience-orientated design thinking, familiar with user-centric design processes
o Relentless attention to details and quality-driven mindset
o Strong Technical Design aptitude
o Familiar with Rapid Prototype Part process and development
o Stays informed about the latest design trends along with materials and manufacturing processes
Detailed Responsibilities Include:
1. Research and analyze customer needs, specifications, manuals, and other data to evaluate the feasibility, cost and maintenance requirements of designs or applications with applying knowledge of engineering principles.
2. Define a workflow and methodology for mechanical engineering projects that includes collaboration with the development team and different strategies for individual projects.
3. Lead ideation sessions to conceptualize new concepts.
4. Specify system components or direct modification of products to ensure conformance with industry standards and performance related specifications.
5. Lead and develop the structural design of products using CAD (SolidWorks and Pro/Engineer) CFD, DFMA and other simulation software.
6. Establish best practice with test control apparatus and equipment. Develop Design For Manufacturing (DFM) processing methods to assess feasibility, operating condition effects and possible new applications.
7. Investigate equipment failures and difficulties to diagnose faulty operation and to make recommendations to others on the development team. Provide feedback to other engineers and industrial designers on projects. Recommend design/engineering modifications to eliminate machine or system malfunctions.
8. Develop, coordinate and monitor all aspects of proposed materials and production methods, including fabrication and operation of product designs.
9. Write and prepare performance requirements for product development efforts that include mechanical engineering. Create, review and sign-off on blueprints, technical drawings, schematics, and computer generated reports.
10. Manage all active projects and old teams and of individuals accountable as required for budgets, deliverables and timely completion of all projects.
11. Oversee independent third party contractor resources as needed. Obtain estimate costs and submit bids for engineering, prototype construction and other third party services that may be required for a particular project.
12. Continually research and study industrial processes to determine where and how application of equipment can be made.
13. Prepare ongoing weekly project and client updates.
14. Attend specified Client meetings and provide support with proposal writing.
15. Attend specified trade shows to seek out competition as well as new business opportunities.
16. Mentor other people to bring out their full potential.
Company Benefits:
o Competitive salary and company bonus plan
o Comprehensive Blue Cross Blue Shield health insurance
o Dental and vision insurance
o Paid time off, including flexible vacation policies, paid holidays
o 401k program with up to 3 percent salary match
o Paid attendance to selected conferences and a flexible personal learning budget
Requirements:
o Bachelor's Degree in Mechanical Engineering or Design Engineering. (Master's degree a plus)
o 3 years of relevant Design For Manufacturing (DFM) & Mechanical Engineering experience
o Proficiency with SolidWorks, Creo, CFD and other computational software
o Able to build mechanisms, linkages, complex part assemblies and class 'A' surfaces suitable for manufacturing
o Extensive knowledge of materials, especially plastics and plastics manufacturing
o Excellent written, verbal, and visual communication and presentation skills,
o Advanced knowledge of injection molding, metal fabrication, compression molding, thermodynamics and other relevant engineering disciplines. Electromechanical design with programming is a plus
How to Apply
How To Apply: Submit the follow: o Your resume/CV along with portfolio sample saved as a single PDF document no larger than 5mb o 3 references with letters of recommendations & contact information o Previous salary and position title All submission will be kept confidential. Submissions without portfolio samples will not be considered. Please apply via email only. You will hear from us, but due to the number of applicants, we'd appreciate your patience. All information should be sent to:
[email protected]
*Candidates who are not US citizens or permanent residents need to have authorization to work in the US in order to apply*
Job Categories: Mechanical Engineer. Job Types: Full-Time. Job Tags: Creo and SolidWorks.
350 total views, 2 today
Apply for this Job